Role of e-commerce website
Electronic commerce refers to individuals selling and buying goods over the internet. It can be conducted in every type of device with internet connectivity. Financial services and every product that exists take place in e-commerce and are included in e-commerce transactions. E-commerce operates in market segments of consumer to consumer, business to business, consumer to business and business to consumer. E-commerce has helped small businesses gain access to wider market by provision of cheaper and efficient distribution channels. Online commerce is the transaction occurring between buyer and seller with the complete support of technology.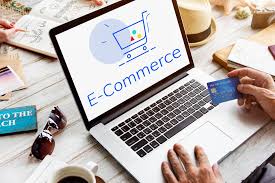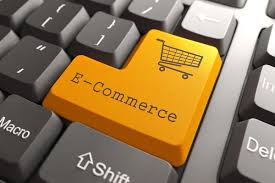 The last two decades has seen widespread use of e-commerce platforms like Amazon. There has also been substantial growth in online retail from 5% to 16% after the pandemic. In online commerce or online shopping customers access an online store to browse and place orders for products or services with a fee. After placing of order the customer's browser will communicate with server hosting the e-commerce website. Data will be relayed to central device, called order manager. After this step, inventory levels are managed and merchant enters payment information using payment applications. Following which it will circle back to order manager to make sure funds are sufficient in the account for the order to be placed. After the validation has taken place, order manager notifies the store's server and shows the message that order has been successfully placed, and then he sends order data to warehouse for dispatchment details                      
"E commerce isn't the cherry on the cake, it's the new cake"
   -Jean Paul Ago CEO L'Oreal
E-commerce also includes consumer to administration, here transactions are conducted online between consumers and public administration. Social security, payment of taxes and health services payment are included in C2A transactions. Around the clock availability, speed, wide availability, easy accessibility , reasonable and many discounts and personalization according to customer service are the advantages of online commerce. While, security, time, limited product experience and chances of fraud are included in disadvantages of e-commerce.
 Klynus is an e-commerce website providing services of digital marketing of your businesses and SMEs. We turn your ideas into concrete reality. We resonate with customers and provide a perfect brand identity to attracting investors to your company. We assure you our services with our valued reputation of more than 10 years into delivering businesses ideas through a perfect website to end users.